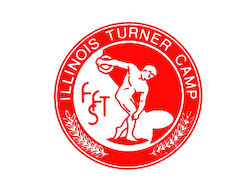 ITC Rules and Regulations Amendment
Cottage Owners Property Maintenance Policy:
All cottage owners should take pride in the physical appearance and condition of their cottage and they must accept responsibility of maintaining the property immediately surrounding their cottage.
Grass, Weeds, Bushes, and Plants:
Grass and weed growth should not exceed five inches (5")

Bushes and plants should be kept properly trimmed and maintained
Cottage Exteriors:
All exterior surfaces and roof must be maintained in good condition; kept free from peeling, flaking, and/or moldy conditions.

All garbage, recyclable material, and yard waste must be kept in containers and taken to the appropriate dumpsters in a timely manner.

Miscellaneous materials, furniture, and trailers cannot be piled up or stored adjacent to the cottage.

All cottages must have their cottage number placed in a position that is plainly legible and visible for first responders to see in the event of any emergency situations.
Consequences:
Failure to respond and/or comply with the guidelines of the Property Maintenance Policy within two week of the violation will result in disciplinary action being taken be the Camp Committee.

1st Violation within a camp season will be a $25 fine

2nd Violation within a camp season will be a $50 fine

Further Violations within a camp season will be a $100 fine
Property Management Policy Effective 2017 Season
Hardtop Gazebo Rules and Guidelines:
Cottage owners must submit a request to buildings and grounds with a drawing for approval

All construction must adhere to local building codes

Structure shall be no more than 144 sq. ft maximum

Must be freestanding; not attached to the cottage and must maintain at least 6 inches of clearance from the cottage

Structure must be assembled over a patio or a deck

Structure must be securely anchored to a concrete foundation

There shall be no obstruction on any side; no permanent or temporary walls with the exception of mosquito netting or sunshades

Structure cannot be taller than 12 ft. to the peak of the roof

Structure cannot have any more than a 1 ft. overhang

Structure must be maintained with the highest appearance
Policy Amendment Effective 2018 Season