Feed Entries
Illinois District of the American Turners
| | | |
| --- | --- | --- |
| Illinois Turner Camp Celebrates 100 Years Founders Day Weekend, August 2014 | | |
Written by Nick Barts
Tuesday, 25 February 2014 09:00
Hello Fellow Turners and Guests,
I hope this letter finds you all in good health. I am extremely excited to invite you to an amazing milestone in Turner History! This August the Illinois District Turner Camp will be celebrating our 100th Anniversary with a weekend celebration. This celebration will encompass all the best that we Turners have to offer. We will have plenty of athletic activities during the day and plenty of Gemütlichkeit in the evening with wonderful meals and live entertainment. Included on this site is (click for each):
- An official itinerary of the weekend's activities.

- Reservation form for meals (print as many as you need).

- Directions to Illinois Turner Camp

On behalf of all Illinois District Turners we hope you will join us to help celebrate this tremendous achievement.
Nick Barts
Centennial Committee Co-Chair
Complete downloadable printable weekend packet (PDF)


Last Updated on Tuesday, 25 February 2014 16:53
| | | |
| --- | --- | --- |
| Founder's Day 2014 - Family Trees | | |
Written by Cindy Ryba
Tuesday, 24 September 2013 15:07
Founder's Day - Family Trees
We have many generations of families at ITC and thought it would be fun to do family trees with pictures. People can use flip chart paper or display boards available at craft stores to draw their family trees. We suggest pictures be added so people can recognize family members. If someone has a large family they can do several family trees and put them side by side. The plan is to have them displayed in the dining room for Founder's Day. If anyone has any questions, they can contact Cindy Ryba at
cindyr100@yahoo.com
Last Updated on Tuesday, 24 September 2013 15:20
| | | |
| --- | --- | --- |
| Buy a Brick Campaign | | |
Written by Scott Lau
Wednesday, 21 August 2013 08:33
Illinois Turner Camp
Buy a Brick Campaign
It was in 1914 when Turner Alfred Wilde, a Chicago Public School teacher, founded Illinois Turner Camp on the banks of the Fox River. Turner Wilde's original vision was to establish a Camp where young Turners could develop Sound Minds and Sound Bodies during their summer vacation. Over time, the activities have changed and the tents have been replaced with permanent cottages, but the original vision of a Sound Mind and Sound Body prevails 100 years later!
In the Spring of 2014, we will be installing a Brick Walkway/Patio in the Beer Garden outside the Rathskellar. This walkway will be a permanent commemoration of the 100th Anniversary of the Founding of Illinois Turner Camp. The engraved bricks will be an opportunity to honor Past, Present, and Future Turners in a lasting and memorable way.
The Bricks are available in 2 sizes, the standard 8" x 4" brick for $35, or a larger 8" x 8" brick for $50. Each brick will be custom engraved to last a lifetime. Bricks may be bought to recognize any Turner or Special Occasion. (See back for ideas) There will also be a special section representing Turner Camp in 2014. This section will be like a Time Capsule of the 100th Season. It is our goal that each cottage owner will purchase a brick with their name and cottage # engraved on it to be placed in this special area.
These bricks would make great gifts or memorials.
Please contact Pam Lau for additional information or to purchase a brick.
Cottage #119 or 740 Harper Ave., Cary, IL 60013
847-874-4951



Last Updated on Friday, 23 August 2013 11:08
| | | |
| --- | --- | --- |
| Illinois District Turners 2014 | | |
Illinois Turner Camp
Soon to be celebrating
100 Years

Swimming in the old days
Swimming since 1980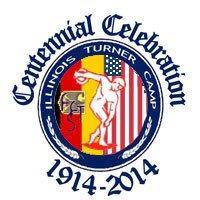 Who's Online
We have 659 guests online